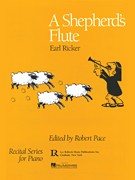 A Shepherd's Flute
by Earl Ricker
Open fifths harmonize lilting phases of alternating lengths. .

Item 00372165
 $1.95    $1.37—30% Discount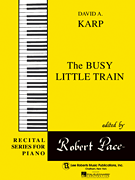 Busy Little Train
by David Karp
2-note ostinato in the bass and a wide range of dynamics in the melody of the right hand.
Item 00372268
$1.95     $1.37—30% Discount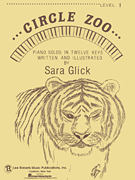 Circle Zoo
Written and Illustrated by Sara Glick
12 early level solos moving through all twelve major keys via the circle of fifths.
Solos: Tiger • Giraffe • Polar Bear • Rockin' Codfish • Elephant • Crazy Monkeys • Playful Seals • The Gentle Deer • Clearly The Hippo • Octopus • Penguin • Playful Otters
Item 00372354
$4.95     $3.47—30% Discount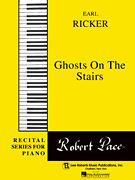 Ghosts On the Stairs
by Earl Ricker
Item 00372201
After playing this as written, let students use the same chords to create their own mysterious sounds.

$2.50     $1.75—30% Discount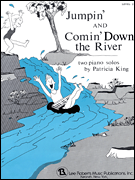 Jumping' and Comin' Down the River
by Patricia King
Two solos that study staccato touches, changing keys, and alternating accents.

Item 00372242
 $1.95    $1.37—30% Discount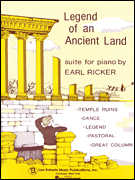 Legend of an Ancient Land
by Earl Ricker
Modal solos.
Item 00372233
$2.95    $2.07—30% Discount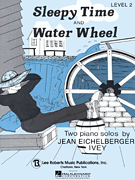 Sleepy Time and Water Wheel
by Jean Eichelberger Ivey
Two pentatonic melodies with ostinatos first in the left and then right hands.
Item 00372206
 $1.95    $1.37—30% Discount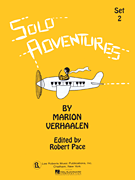 Solo Adventures - Set 2
by Marion Verhaalen
Nine solos for that explore minor tonality and the modes with their  many diverse possibilities of expression. See: Solo Adventures Sets 1-4

Item 00372377
$3.95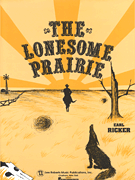 The Lonesome Prairie
by Earl Ricker
An expressive melody that wanders over an open fifth accompaniment for a haunting, solitary effect. 
Item 0037215
 $1.95    $1.37—30% Discount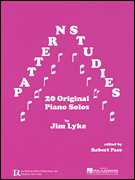 Pattern Studies
by Jim Lyke
20 solos for developing pianists. Each vignette lies comfortably under the hands while engaging students in contrasting touches, varying sound levels, balance and a variety of compositional patterns and forms. 
Item 00372419
$4.95 —$3.47—30% Discount