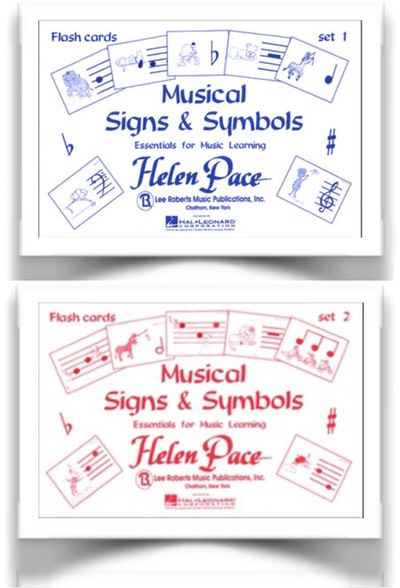 Sets 1 & 2

Animal-friends introduce young students to musical concepts and symbols basic to musical literacy.  
Set 1 presents concepts of  rhythm, register, pitch and intervals. 

Set 2 expands on these initial concepts

. 

Symbols on each card are illustrated to help students visualize the concepts being represented. Symbol notation, only, appears on reverse side. 

Short review games with these flashcards at home and in lessons help students develop a foundation for a lifetime of enjoyable musical participation. 
Musical Signs - Set 1
00372380….$6.95
Musical Signs - Set 2 00372381…….$6.95