MUSICAL LITERACY & CREATIVITY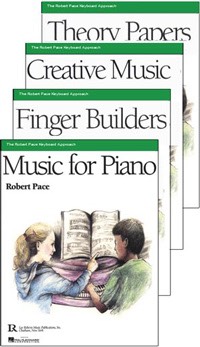 The renowned Pace Piano Method teaches piano music in relation to theory, technique, and creativity. This comprehensive approach (preschool music through adult keyboard levels) gives students invaluable tools for lifelong independent learning, creativity, and musical enjoyment.
• Big-Picture Concepts empower students to learn on their own as they also learn from their teacher.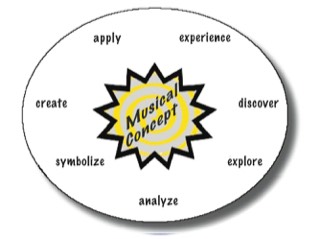 • Student-Scripted Activities engage attention and build confidence.
• A Rich Soundscape opens the way to many kinds of music, appealing to many different tastes.
• Mastery Through Creative Practice adds interest and encourages high-level thought-processes.
GROUP TEACHING—PARTNERS IN LEARNING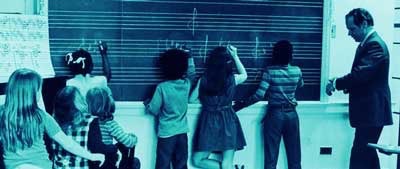 Dr. Robert Pace: It took something totally unrelated to music learning to give me a new perspective on this area of my teaching [group instruction].  It began one afternoon when a mother stopped at the studio door to ask if her daughter could stay through the next lesson so that both students could ride home together with the second mother. 
SPOTLIGHT ON TECHNIQUE: MOMENTS OF TRUTH


Most people have heard a musical performance at some time that was literally perfect, with each note in its place, and every nuance beautifully expressed.  The feelings of pleasure and satisfaction on such occasions defy description.  Hopefully, on occasion, we have also felt the same way about a performance of our own, whether it was just for ourselves or for others.  These are "moments of truth" where everything depends on your fingers actually doing what you want them to do.  When everything goes right, the inner reward is indescribable, and provides the ultimate answer to "why music?"
 —Dr. Robert Pace, Keyboard Technique and Effective Psychomotor Skills 
 read more 
DEVELOPING ANALYTIC SKILLS & CRITICAL THINKING

Q: How many A-B compositions do most of us know, whose two sections sound different but whose notes are nearly all the same? 
A: Likely, not many—which is why the well-known Greensleeves offers students a unique—and fun—musical opportunity, with its highly similar yet divergent-sounding A and B sections.
Here, students can investigate a "mystery." Why might we hear "new" music from "old" repeated notes?
They can also explore how changing the context of the same notes can create the "illusion" of difference (while also bringing unity). 
Through stealthy repetition, Greensleeves' sleight of hand offers a wonderful way for students to see how more than notes alone makes music what it is.
Following are some suggestions for presenting Greensleeves' "hidden secret" as an intriguing and lively musical adventure….
 —Dr. Cynthia Pace

TRENDY HIT SONGS - FROM THE START
Most teen and adult beginners come to the first lesson with a large, ready-made "listening repertoire" of music that they like and hear often. Giving students simple tools for playing some of this music right away adds enjoyment and provides a good point of reference for upcoming learning.

HEAR SOME PACE SERIES MUSIC