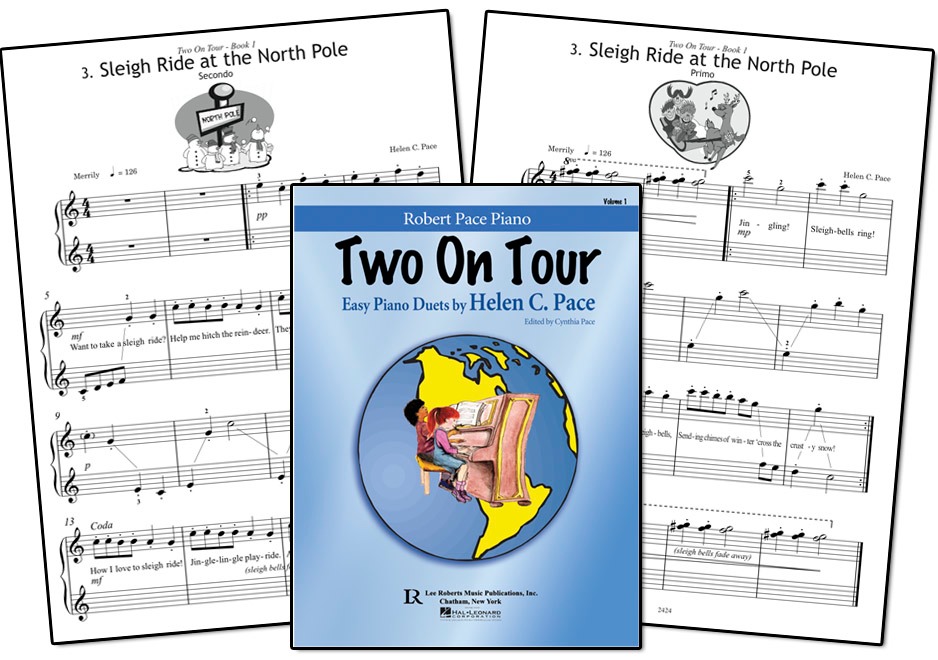 Easy Piano Duet
From: TWO ON TOUR - Bk 1

By Helen Pace
"Want to take a sleigh ride, help me hitch the reindeer...," Winter Holiday Duet for beginners to play and create with. 
One of five duets from the beginner's duet collection, Two On Tour Book 1.
Two On Tour Bk 1 Duet Collection:  Phantasmagoria • Taj Mahal • Sleigh Ride at the North Pole • In Search of Pirates' Gold • San Francisco Cable Car.
Two On Tour Bk 1 Duet Collection     
00372433....Five Duets...$4.95
Also available at: 
•Hal Leonard Music, Pace Music Series Distributor 
•Sheet Music Plus

•Amazon Books

•Barnes & Noble

 
& many other fine music dealers